Making a mark on Melaka
By Racheal Lee / theedgeproperty.com | January 17, 2016 5:59 AM MYT
Translated by Google Translator:

YONG Tai Bhd's unassuming executive director Boo Kuang Loon is a man with a mission. He wants to create a strong brand that will stand the test of time and be etched in the minds of discerning homebuyers and investors.
Launching the RM5.4 billion Impression City development is one way to do just that. To be built on 117 acres of leasehold reclaimed land, the project looks set to transform the property landscape in
Melaka
.
Yong Tai started in 1971 as a garment manufacturer but owing to the heavy losses it had suffered since 2008, it decided to reinvent itself. Jet Ng, an executive director, brought in Boo to help the group move into property development. Yong Tai then entered into a joint-venture agreement with Boo's PTS Properties Sdn Bhd in 2014.
PTS Properties deals in property development, construction, sales and leasing, technology solution, hotel management and property management. It has developed several projects in Melaka, including the state's first corporate building, Jaya99, which offers a total leasable area of 230,000 sq ft in a six-storey podium and two blocks of 9- and 10-storey towers.
Boo sees Yong Tai growing internationally. "In the longer term, I also need a vehicle to do overseas projects. So I took up this listed company and injected properties into it," he says.
"I don't want be half-half [being involved in both garment manufacturing and property development]," Boo explains. "We hope to finish cleaning up the company by June, selling off the garment-manufacturing companies and becoming a pure property developer."
Yong Tai is also looking to change its name to reflect the transformation but nothing has been finalised yet.
The group's first project was the RM120.9 million The Pines condominium in Jalan Tun Sri Lanang in Melaka. This freehold 29-storey tower is a four-star condo hotel that sits on 1.28 acres and offers 390 units. It was completed last June.
Its second project is The Apple, also in Jalan Tun Sri Lanang. The joint-venture project between Yong Tai, tour agency Apple Group and PTS Properties is scheduled to be completed by end-2017. It will have a 32-storey serviced apartment block and a 16-storey, 284-room, four-star hotel to be managed by Marriott International under the Courtyard by Marriott brand.
The Apple will offer 361 serviced apartments that are 474 to 2,088 sq ft in size and priced from RM536,000 to RM1.498 million. About 70% of the units have been taken up.
Yong Tai hopes to launch two projects this year — a high-end condominium in U-Thant,
Kuala Lumpur,
and its flagship, Impression City.
Lasting impression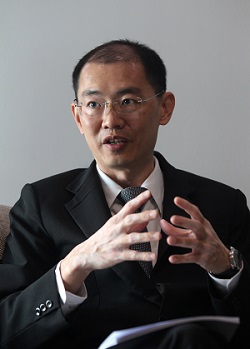 Impression City in Kota Laksamana will be developed over eight years.
"We need to have a flagship project. When people talk about this project, they will talk about Yong Tai, and vice versa," Boo says. "We don't want to be just another developer in town. We want to be a developer that people talk about."
The central component of Impression City will be the Impression Melaka theatre, which will sit on 17 acres. The remaining 100 acres will see the development of residential, hotel, retail and commercial components that will be carried out in 10 to 11 phases.
The theatre will showcase theImpression series, a live artistic performance directed by 2008 Beijing Olympic opening and closing directors Zhang Yi Mou, Wang Chao Ge and Fan Yue. It will feature local cultural elements coupled with light, music, dance, culture and visual displays.
The theatre, which is targeted to attract about three million tourists a year, will be the catalyst for growth in Impression City.
"In China, the local governments invest in the performance to attract tourists and in turn bring up the economy. The inflow of tourists brings demand for accommodation and food," Boo explains.
With a development cost of RM300 million, Impression Melaka theatre has a gross development value (GDV) of RM729 million. It will seat 2,000 people and is expected to bring in a net profit of RM60 million a year.
The Impression productions in China include Impression Liu Sanjie, Impression Lijiang, Impression West Lake andImpression Hainan. The performances are between 70 and 90 minutes long, with 100% local performers. The series has been seen by more than 60 million people to date.
The Impression performance in Melaka will be the first outside China and will be done in a long-term relationship with the Chinese partners. The first performance is scheduled for end-2017.
In the vicinity of the theatre will be a theme park. "It will be a cultural theme park," Boo says. "Melaka has a unique position — a meeting point of the east and the west. It is an exchange centre. Being a Malaccan, I see this factor as something more unique for Melaka rather than being a historical town."
The theme park will be made up of several themed villages, including Peranakan and Kelantanese. Noting that tourists nowadays want to do more than sightseeing, Boo says the cultural theme park will allow them to experience and understand a particular culture through different activities. These activities include making traditional food and costumes and traditional games like congkak, gasing and wau. Local specialities such as pewter and bird's nest may also be showcased.
"We want people to experience these games and cultures. They might then spend one to two hours in one themed village for food, costume making, games and shopping. Together, with the 1½-hour Impression performance, they might spend five hours here. That creates demand for F&B. And they probably need to find accommodation as well," he says. Yong Tai hopes to contribute to Melaka's economy by attracting tourists to stay overnight rather than making a day trip, he adds.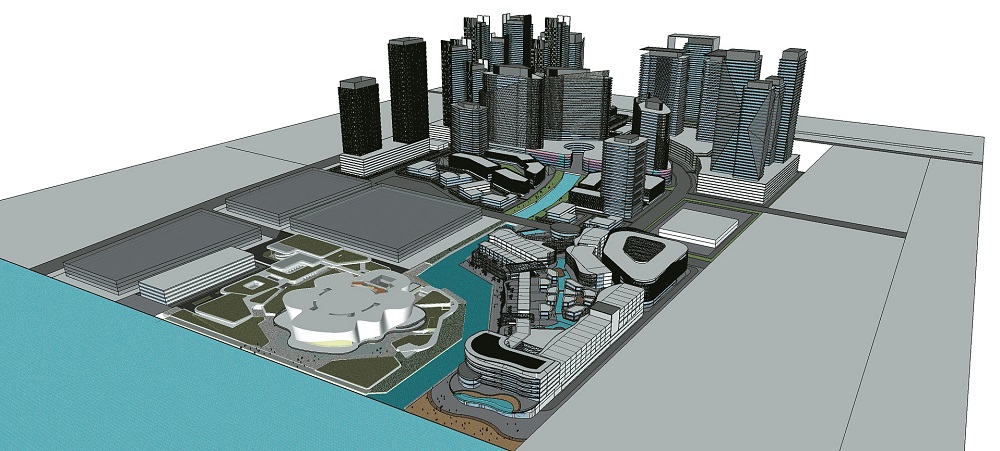 Ministry of Tourism and Culture Malaysia has endorsed Impression Melaka as an entry point project within the Tourism National Key Economic Area.
Boo believes that Impression Melaka will bring a sustainable population that will have a spillover effect on the business components of the project.
"I am using this development as a tourism project, and when it brings in millions of tourists every year, it will create demand for F&B, accommodation, retail and so on. This is what I mean by creating value for buyers and investors — creating a buzz. Or else, what is the reason for them to buy my properties?" he asks.
Phase 1 of Impression City also involves an 800,000 sq ft retail space — to be launched by mid-2016 — that will cater for tourists who come for the performance. "In Phase 1, we want to create a good ambience by bringing in canal and water features," says Boo.
Yong Tai is targeting a mix of local and overseas buyers. "For foreign buyers, mainland Chinese is a bigger market now. Hong Kong, Taiwan, Indonesia, Japan, Korea and Singapore are actually our target markets as well. We want to attract more foreign buyers so that they will put their money here," explains Boo.
The theatre and retail space will be completed by 2017.
Staying grounded
Since Yong Tai entered the property development industry, it has returned to the black. In FY2015 ended June 30, it made a net profit of RM7.75 million.
Before he set up PTS Properties in 2006, quantity surveyor Boo worked with Che King Tow, the then managing director and major shareholder of Bukit Rimau Development Sdn Bhd, which developed the premier housing project in Bukit Rimau,
Shah Alam
.
Boo sees business as a cycle, starting with the investors. "From investors, then I have to find good projects, recruit the right people and take care of them so that they are happy and will work hard for the company," he explains. "Then, they will ensure that the company and investors make money. By doing this, the investors will be happy with us and they will continue to work with us. If any part falls, the whole cycle will collapse. It is a balanced circuit and it will continue to grow. And I am not the boss, we are all working for the company."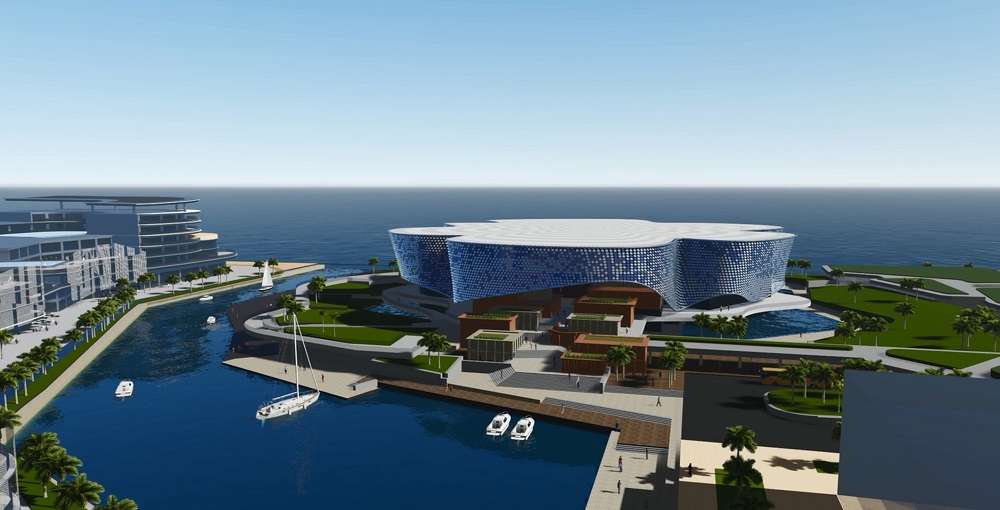 Changing market perception
Boo hopes to use Impression City to get Yong Tai recognised as a property developer. He admits that there are doubts about whether Yong Tai, a company with a small market capitalisation, would be able to develop big projects like Impression City.
"Funding is a major issue and we are going to do some fundraising. The second issue is attracting good people to move Yong Tai forward. We have close to 90 people now, and we hope to get more talented people," he says.
"These are the challenges we need to work hard on and we hope to change the market perception of the company. We also want to tell shareholders that we may not be able to give them immediate returns, but definitely, in the longer term, we will be able to create value for them.
"Business is for the long term, so you need to think of recurring income. And thus, you won't be afraid of recession. Recurring income is what we call 'preparing the umbrella before it rains'. Don't think that your projects will always sell well," Boo remarks. "With recurring income, at least you can sustain the business and take care of the employees. It is important to take care of the people so that you will have the resources when the market recovers."
Staying active
Yong Tai plans to launch its condominium in Jalan U-Thant in Ampang by 3Q2016 through the acquisition of Yuten Development Sdn Bhd. The latter has a JV arrangement with Fahad Holdings Sdn Bhd to jointly develop the 1.2-acre plot.
The current plan is to offer 72 units with built-ups ranging from 900 to 1,600 sq ft and priced from RM1,300 to RM1,500 psf. The GDV is about RM140 million.
Boo estimates that Yong Tai will be able to achieve a sales target of RM500 million in this calendar year from the condominium project and Impression City's property launches.
Although he is keen to garner recognition for Yong Tai as a developer of repute, he is conservative in his efforts to achieve his goals. "As a new player, we are currently focusing on mature areas because saleability is important. No point developing greenfield projects for which we need to create the market when sentiment is weak now," he says.
To ensure it does not rest on its laurels, Yong Tai recently signed a memorandum of understanding (MoU) with Terrawest Resources Sdn Bhd for two parcels of freehold land in Puchong, Selangor. It has also signed an MoU with Land & Build Sdn Bhd to develop two freehold parcels in Johor Bahru.
Boo hopes to finalise these two deals in the next three months.
He expects the market to remain soft for the next two years. "The market needs to recover, and it will recover," he says. "In any country, no government can afford to have the property sector remain soft for a long period. Property is not just property … it relates to many industries.
"We don't look at the short term, but the longer term. As long as we plan it well, investors will come," he concludes.